Book Donation

John Stark Birthplace

Chapter Meeting

First Parish Church

First Parish Church
Chapter History
On May 5, 1894, New Hampshire State Regent Mrs. Arthur E. Clarke appointed Mrs. Annie Bartlett Shepard as chapter regent of a new DAR chapter in Derry, New Hampshire. It was the second chapter to be formed in the state. The chapter was organized in October of 1894, with twenty-four members.
The new chapter was named Molly Reid Chapter for the wife of our most distinguished Revolutionary War soldier, General George Reid.
Annie Bartlett Shepard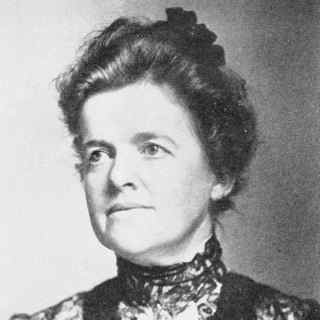 Annie Bartlett Shepard was born on February 18, 1861, in Nottingham, New Hampshire, to Thomas Bradbury and Victoria Cilley Bartlett. Educated in public schools, Mrs. Shepard later attended Lasell Seminary in Auburndale, Massachusetts. She taught at the Derry Village School before her marriage to Colonel Frederick Johnson Shepard, Sr., on September 27, 1887. Mr. Shepard was the president of the Derry Bank. They had four sons.
She is the grandmother of Astronaut Rear Admiral Alan Bartlett Shepard, Jr.
Mrs. Shepard joined DAR in May of 1894, and in October of that year, she founded the Molly Reid Chapter. In 1905, Mrs. Shepard was nominated and elected state vice regent at Continental Congress. She became state regent two years later.
She was Chairman of the Board of Directors of the New Hampshire Association Opposed to Women's Suffrage; the Derry School Board; East Derry Village Improvement Society; Society for the Protection of New Hampshire Forests; New Hampshire Conference of Charities and Correction, Mercy Home; Presidential Elector for New Hampshire; President of New Hampshire State Federation of Women's Clubs; First Woman Chairman of the Rockingham County Woman's Republican Club; and a charter member of the Derry Women's Club. She was a member of the New Hampshire Society of Colonial Dames.
She died on December 4, 1944, in Boston, Massachusetts, at the age of 83. She is buried in the Forest Hill Cemetery in East Derry, New Hampshire.
Her Patriot ancestors were Major Joseph Cilley of the First New Hampshire Regiment; General Thomas Bartlett of Nottingham, soldier and member of the Committee of Safety; Joseph Neely of Nottingham, who furnished money to hire soldiers; Ensign Nathaniel Batchelder, Sr., of Hampton, New Hampshire, who served under Colonel Scammell and died at Valley Forge; Abraham True, Sr., of Deerfield, New Hampshire, signer of the Association Test; and Benjamin True, of Deerfield, New Hampshire, who served under Captains Marston and Butler.
Real Daughters
Three early members of the Molly Reid Chapter were Real Daughters, women whose fathers were Revolutionary War soldiers. Their patriot father was Corporal John Piper, who was born in Wolfeboro, New Hampshire, on January 17, 1760. He served in the Continental Army with New Hampshire companies from the beginning to the end of the war. After the war he was commonly called "Adjutant Piper." He died in Tuftonboro, New Hampshire, on April 20, 1830.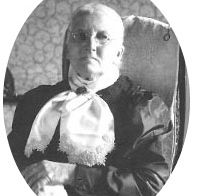 Vienna Emily Piper Allen was born in Tuftonboro, New Hampshire, on January 16, 1821, to John Piper and his second wife, Anna Young Piper.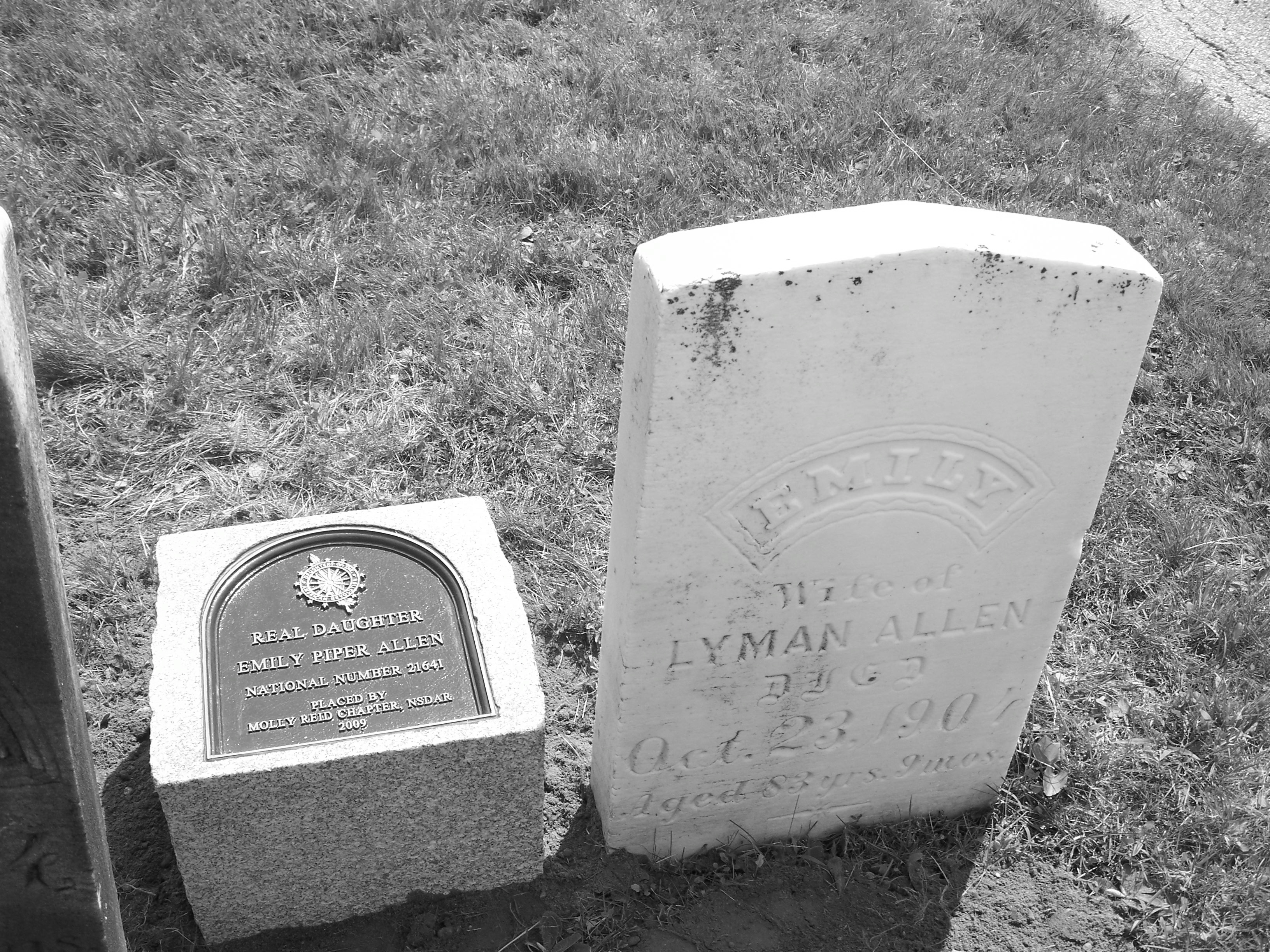 She married Lyman Allen of Nottingham, New Hampshire, and they were parents to seven children. Mrs. Allen became a member of the Molly Reid Chapter in 1896. Two of her three daughters were members of the DAR, as well as two grand-daughters and at least two great-granddaughters. Mrs. Allen died in Nottingham, New Hampshire, on October 23, 1904.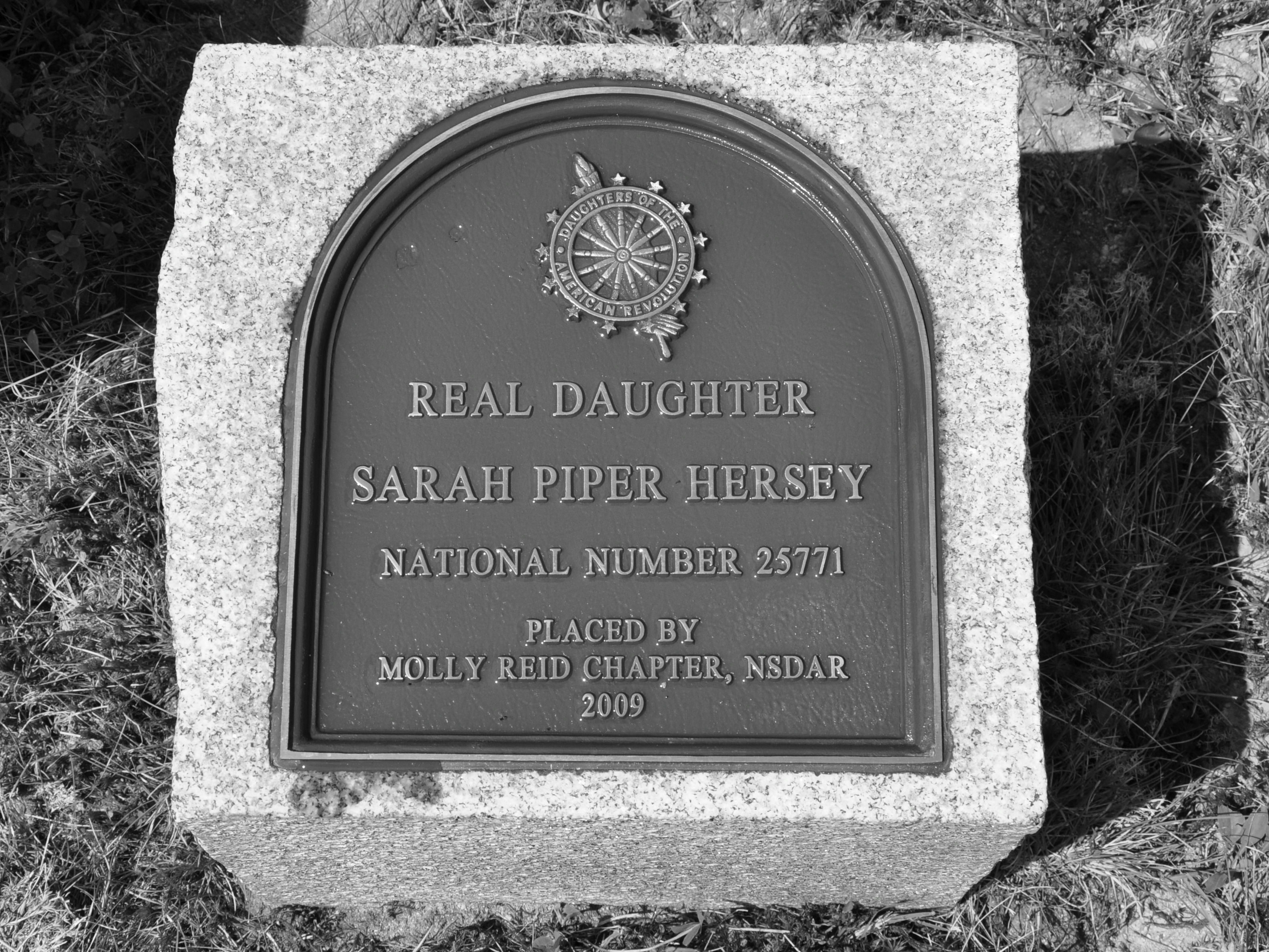 Sarah H. Piper Hersey was born in Tuftonboro, New Hampshire, on May 20, 1813; the eighteenth child of John Piper with his wife, Ann Young Piper. She married Levi T. Hersey, and they had one son.
Sarah resided in Wolfeboro, New Hampshire, until her death on March 9, 1900, at 86 years of age. She had become a member of the Molly Reid Chapter one year before her death.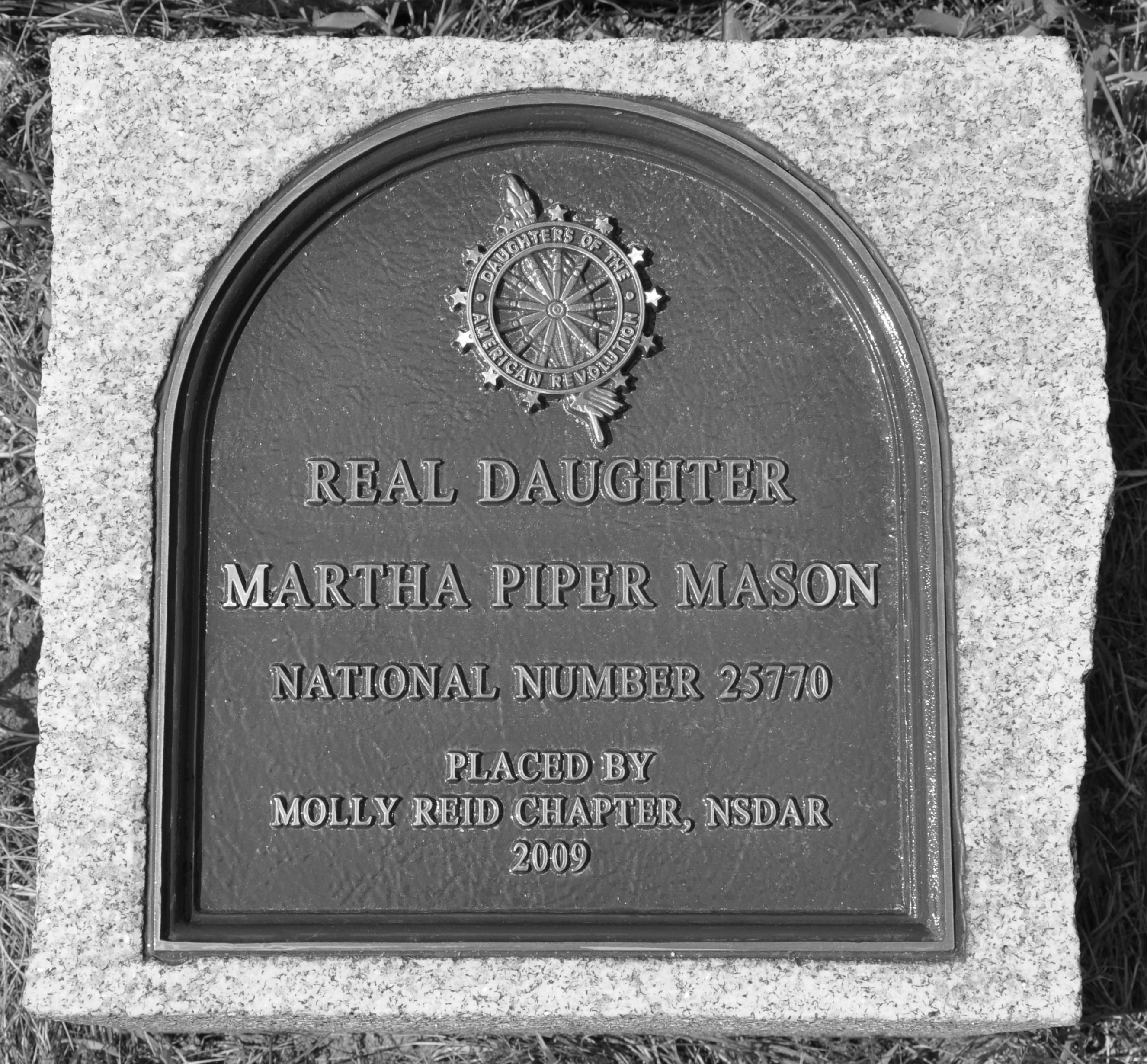 Martha W. Piper Mason was born in Tuftonboro, New Hampshire, on February 16, 1812; the third daughter of John Piper and Anna Young Piper to have joined the Molly Reid Chapter as a Real Daughter. She married Nathaniel Mason and they resided in Wolfeboro, about a mile from where her sister, Sarah Hersey, lived. Mrs. Mason died on December 18, 1899.
Our Past Chapter Regents
| | |
| --- | --- |
| Mrs. Annie Bartlett Shepard | 1894-1897 |
| Mrs. Mary Upton Bingham | 1897-1899 |
| Mrs. Mary Latham Clark | 1899-1900 |
| Mrs. Kate Hughes Plummer | 1900-1901 |
| Mrs. Martha Shute Stevens | 1901-1904 |
| Mrs. Harriett Fuller Chase | 1904-1905 |
| Mrs. Elizabeth Fitz Hill | 1905-1907 |
| Mrs. Mary Durgin Chase | 1907-1909 |
| Miss Sarah Prince Webster | 1909-1911 |
| Mrs. Harriett Chase Newell | 1911-1913 |
| Mrs. Emma Albee Pollard | 1913-1915 |
| Mrs. Julia Hopkins Greenough | 1915-1917 |
| Mrs. Joanna Clark Nesmith | 1917-1919 |
| Mrs. Mary Stuart MacMurphy | 1919-1921 |
| Miss Nellie Etta Webster | 1921-1923 |
| Mrs. Alice Watts Campbell | 1923-1925 |
| Mrs. Mamie Knott Saltmarsh | 1925-1927 |
| Mrs. Ethel Payne Adams | 1927-1929 |
| Mrs. Martha Neal Crosby | 1929-1931 |
| Mrs. Ella Emerson Griffith | 1931-1933 |
| Mrs. Lena Peason Low | 1933-1935 |
| Mrs. Florence Harvey Currier | 1935-1937 |
| Miss Lillian Brickett Poor | 1937-1939 |
| Mrs. Helen Melvin Moody | 1939-1941 |
| Mrs. Helen Pumpelly Cochran | 1941-1943 |
| Mrs. Barbara Grinell Schurman | 1943-1945 |
| Mrs. Ethel Hardy Campbell | 1945-1946 |
| Miss Marguerite E. Clark | 1946-1948 |
| Mrs. Carolyn Burrell Cochran | 1948-1950 |
| Mrs. Ethel Hardy Campbell | 1950-1951 |
| Mrs. Edna Bliss Blake | 1951-1953 |
| Mrs. Murial Armstrong Ferson | 1953-1955 |
| Mrs. Louise Newell Audette | 1955-1957 |
| Mrs. Josephine Adams | 1957-1959 |
| Mrs. Dorothy H. Read | 1959-1961 |
| Mrs. Winifred Low Brown | 1961-1963 |
| Mrs. Florence V. Minks | 1963-1965 |
| Mrs. Dorothy Chadwick Evans | 1965-1967 |
| Mrs. Mary E. Smith | 1967-1970 |
| Mrs. Harriett Chase Newell | 1970-1971 |
| Mrs. Phyllis P. Goyette | 1971-1972 |
| Mrs. Barbara W. Blunt | 1972-1976 |
| Mrs. Winifred Low Brown | 1976-1982 |
| Mrs. Louise Newell Audette | 1982-1984 |
| Mrs. Mary E. Smith | 1984-1986 |
| Mrs. Sheilah Putnam Sproul | 1986-1992 |
| Mrs. Harriet L. Dumas | 1992-1998 |
| Mrs. Carol A. Babineau | 1998-2004 |
| Mrs. Shirley Ann Cone Reed | 2004-2010 |
| Ms. Julie E. Pike | 2010-2016 |