75th Year of Membership and 100th Birthday Celebration

Home of George and Molly Reid

General Stark Birthplace

Robert Frost Farm

Chapter Meeting

Matthew Thornton Homestead
Molly Woodburn Reid
Mary "Molly" Woodburn was born in 1735 in Londonderry, New Hampshire, to John Woodburn and Mary Boyd. In 1757, she married General George Reid. During General Reid's eight-year absence in the Revolution, Molly ran the family farm in Derry, oversaw construction of the new house, and raised five young children.
Molly Reid demonstrated unusual competence in managing her husband's affairs. She learned about crops and stock, asking and getting advice in the letters she exchanged with her husband. Her courage and capability made it possible for her husband to fight for his country without fearing for the safety of those at home.
She was known locally as a strong, independent woman and was noted for her beauty. She was described as having a vigorous intellect, combined with a cheerful and happy disposition. New Hampshire General John Stark described her by stating, "If there is a woman in New Hampshire fit for governor, 'tis Molly Reid."
Molly Reid died April 7, 1823, at the age of 88, and is buried in the Forest Hill Cemetery in Derry.
General George Reid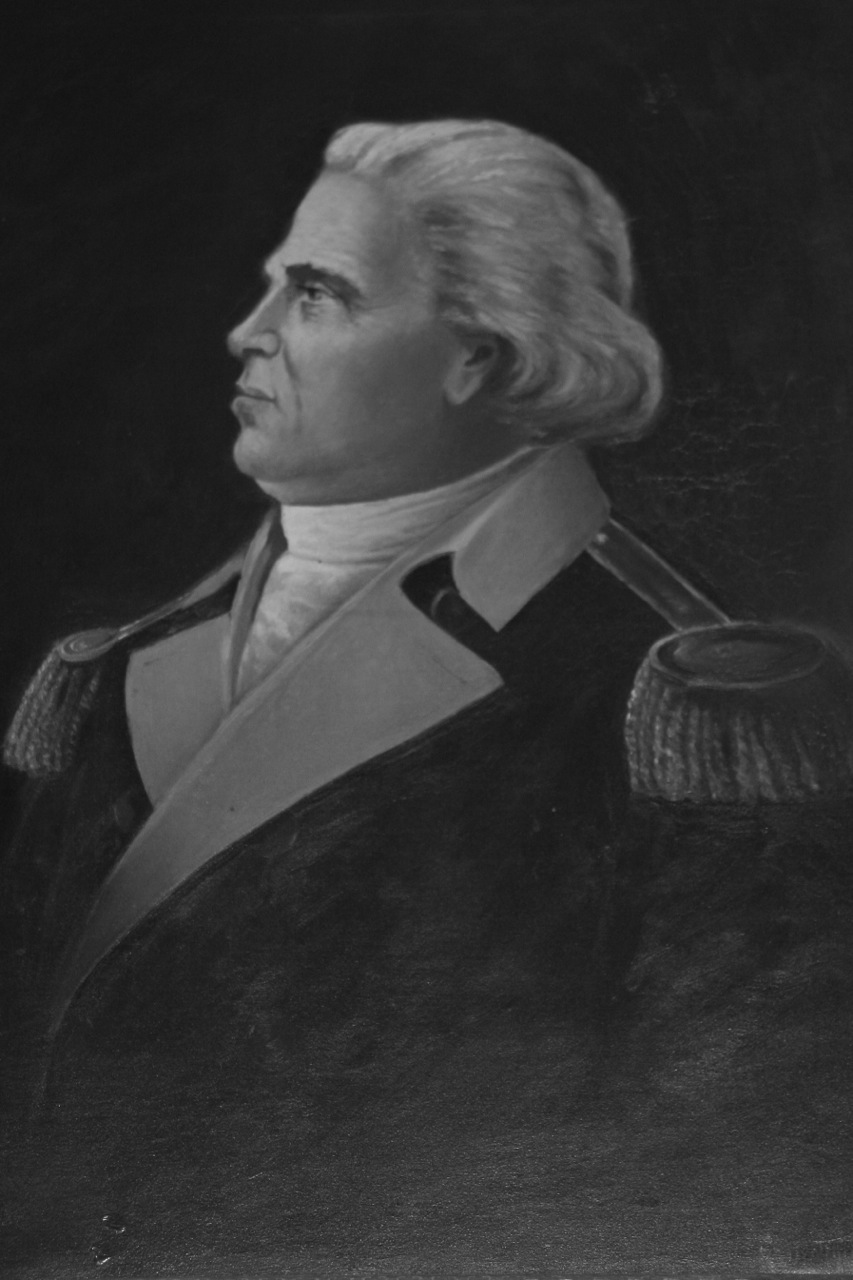 Molly's husband, General George Reid, was born in Londonderry, New Hampshire, in 1733, to James and Mary Reid. He grew up as a farmer but was highly educated by his father who was a college graduate. Reid's Revolutionary War service began in April 1775 when, after hearing about Lexington, he organized a company of militia to march to Cambridge to join then Colonel John Stark and his companies. Reid was made captain of this company, the First New Hampshire Regiment, which would later fight at Bunker Hill in June of 1775.
The First New Hampshire Regiment would participate in the Invasion of Canada, and the battles of Trenton and Princeton. Reid's rise in the ranks was rapid, and he was noted for his courage and foresight as a military leader. In the spring of 1777, Reid was appointed lieutenant colonel of the Second New Hampshire Regiment, commanded by Nathaniel Hale. When Hale was captured by the British in the summer of 1778, Reid was promoted to colonel and commanded the regiment at Saratoga, Monmouth, and the Sullivan Expedition of 1779. He spent the winter of 1777-1778 at Valley Forge, and during the summer of 1782, was in command at Albany, New York.
Reid was one of the few New Hampshire officers who served for the entire Revolutionary War, serving longer than any patriot leader except one, his friend General George Dearborn, who enlisted one day earlier. Following the Revolution, Reid continued his service to the New Hampshire Regiment until its disbandment in 1784. He was appointed Brigadier General of the New Hampshire State Militia in 1785.
In 1786, Reid led his militia to Exeter to put down a rebellion against the state legislature. Later, an angry mob surrounded the Reid house and threatened his life, but Reid dispersed the mob without incident. Reid was appointed Rockingham County Sheriff in 1791. He lived on the family farm until the family relocated to a public house in the center of town. Reid died September 15, 1815, at the age of 82. He is buried with his wife in Forest Hill Cemetery.
The Reid homestead is located on Kilrea Road in Derry, New Hampshire, and is not marked. It is privately owned.
Two of George and Molly's sons are buried with them in Derry. James Reid, born December 10, 1767, and died in London on May 6, 1827, at age 60; and John Reid, born October 23, 1771, and died in Philadelphia on December 8, 1834, at age 63. The couple had a daughter Betty, born May 3, 1766, and a son George, born January 29, 1774.
Their middle child, Mary Boyd Reid, was born October 11, 1769. She married Samuel Dinsmoor, who served as Governor of New Hampshire from 1831 - 1834. Their son, Samuel Dinsmoor, Jr., also served as Governor from 1849 - 1852.